Pixeltier's 16x16 RPG Icon Pack
Update #8 - 275 new icons! Clothes, weapons and helmets!
---
Hey everyone,
so I've been working on this pretty neat update #8 for a while and I'm proud to announce that we're approaching 2,000 icons!
275 brand new icons, including shirts, jackets, dresses, helmets, armors, swords, axes and all that cool stuff. The set now includes 1,950+ icons (340+ unique designs). Here's a preview: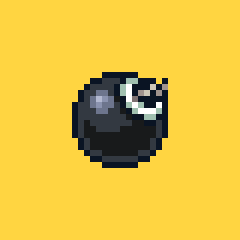 I'd also like to remind you that if you need icons in the same style and haven't found them in this pack, you can always check out Pixeltier's 16x16 Modern RPG Icon Set, an asset pack with 770+ sprites (140+ unique designs) at a 16x16 resolution. The theme is modern items, so you can use this for your survival RPG, zombie shooter, or your game with an apocalyptic theme.
Also, I do commission-based work, so shoot me a message to sascha.naderer@gmail.com and get in touch!
Files
Pixeltiers_16x16_RPG_Pack_Update_8.zip (newest)
1 MB
Mar 26, 2020
Get Pixeltier's 16x16 RPG Icon Pack
Comments
Log in with itch.io to leave a comment.
Great work as always! Thanks for the update!
Thank you for new update, Please add more icons in Modern RPG Pack too.
Hey PiNeX!
The update is not going to be as big as this one, but the Modern RPG Pack is next in line to get some love. :)

Cheers!