Pixeltier's 16x16 RPG Icon Pack
A New Icon Pack including Monsters
---
Hi everyone,
while there's still work to be done on this 16x16 pack, I created an 8x8 Icon Pack on the side. It includes more than 250 tiny sprites, 19 monsters and even some symbols/UI elements. It was a lot of fun to do and I hope it does well!
Also, for buyers of Pixeltier's 16x16 RPG Icon Pack, the new Pixeltier's 8x8 RPG Pack is 40% off, so you can get it for just 3 bucks (sale ends at the end of July).
You can find the sale and pack here: https://itch.io/s/11318/new-pack-get-it-cheaper-than-anyone-else
Thank you so much for giving me the opportunity to keep working on these packs. They're such a lot of fun to do and it's always great to hear and read from you guys.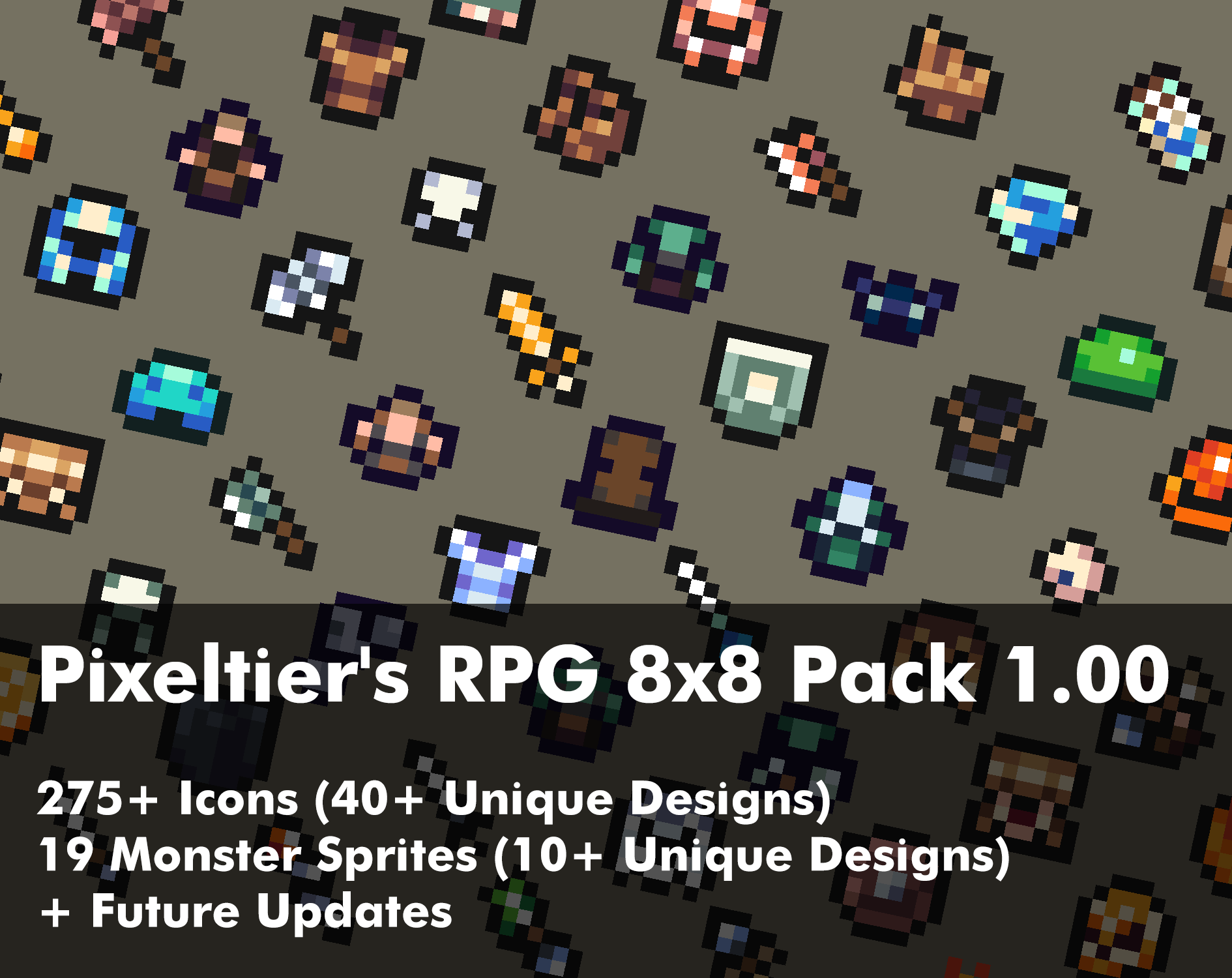 Get Pixeltier's 16x16 RPG Icon Pack